Generally speaking, music appeals first to our emotions. What is it about a beautiful melody, or evocative harmonies that appeals to the heart?  And if it has a great beat, music reaches some primal drive in us. Music can also appeal to the intellect, but that mostly happens to music nerds.
And I am confident when I say there are no nerds quite like us music nerds. Can I get an "Amen?"
Lyrics, on the other hand, can readily appeal to both the emotions or the intellect, depending on the song and its purpose. Some lyrics are powerful enough to make us feel and think. For the last century, the words to most popular secular music have appealed to our emotions, with "romance" being the chief target. (Nothing wrong with that.) Even the most serious protest songs of the 1960s, reached us with metaphor and emotion more than facts and philosophies. And since Contemporary Church Music has largely followed trends set in the secular world (for good or for ill), much of it has also relied on its emotional appeal, more than its theological substance.
Is that a good thing, or a bad thing?  It depends, I suppose, on the song's purpose.
Full confession: The majority of the Christian songs I've written in my 40+ years of songwriting were aimed first at the emotions. That is not to say I didn't work to make those songs theologically sound. I did. And I hope some of them caused listeners to think, as well. But the first appeal of the lyrics was to the heart. That said, virtually all those songs were written for solo artists or choirs to perform, and not for congregations to sing in corporate worship.
And there is a difference.
A song performed for a listener needs to reach the listener quickly and leave her with something memorable to ponder. The challenge for the Christian songwriter is to artfully put Biblical truth in the song that will seep in to the listener's mind, set to music that will touch the listener's heart.  Further, a song performed by an artist (or even a choir) often intends to make a personal connection: "This is my experience. Perhaps it is yours, as well."  There is a long tradition of the effective use of such songs, as performances, in worship services.
However, corporate worship is not a performance. (To be clear, even those songs that are performed by soloists and choirs during a worship service, as mentioned in the previous paragraph, are part of something more important than a performance.) The songs we sing together in worship are burdened with intellectual and theological responsibilities: To profess a Holy God, affirm the faith, and to teach or reinforce Biblical Truth.
(Corporate worship music is also burdened with the musical responsibility to be singable by a large group. But that is another issue for another blog.)
In my opinion, which is worth exactly what you paid for it, corporate worship is not the place so much for songs that dwell on "how I feel about Jesus." Rather, songs sung in corporate worship should to speak to our intellect (by virtue of what the Scripture teaches) more than to our emotions.
 Consider these opening hymn lines: Immortal, invisible, God only wise/In light inaccessible, hid from our eyes. In two short phrases we sing four powerful attributes of an unchanging God. These are things we know about God, not how we feel about Him. The hymn text is literally teaching the singer sound theology.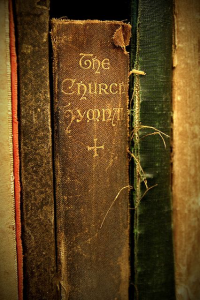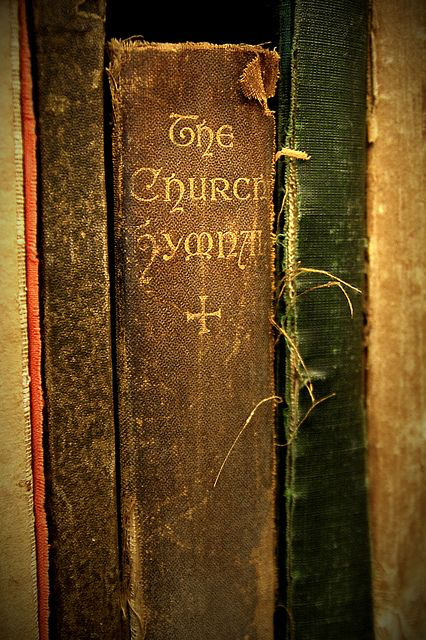 Similarly, consider the theology tucked away in these examples:
I hear the Savior say, "Thy strength indeed is small./Child of weakness, watch and pray. Find in me thine all in all.
 Angels from the realms of glory, wing your flight o'er all the earth./Ye who sang creation's story, now proclaim Messiah's birth.
 A mighty fortress is our God, a bulwark never failing.
 What wondrous love is this that caused the Lord of bliss/To bear the dreadful curse for my soul?
All of these lyrics are infused with theological truth, phrased in genuine poetic beauty.
By comparison, many (Not all.) modern worship songs are long on "I feel" and short on "I know." They are filled with references to "I" and "me" rather than to the Triune God and "we." They are more therapeutic in nature, than they are illuminating or educating.
So here's an observation that is sure to upset some folks:
A great many contemporary worship songs are really performance-oriented artist songs being foisted on congregations as corporate worship music.
Their intent is to make the worshiper feel rather than to think.
Musically, they are best suited for individuals (or very small groups), rather than large groups.
They contain very little substantive theology.
They exhibit a primarily personal experience point-of-view.
There is nothing wrong per se with any of those things, so long as we are talking about artist-oriented songs for performance. But if we are talking about corporate singing in worship, all of those things are largely wrong.
But maybe that's just how I feel about it. What about you?