We recently uploaded four new orchestra arrangements on the RMS Music page here at the site. I hope you'll take the time to check them out. Here are the titles:
A Mighty Fortress (Your brass & percussion sections will love it.)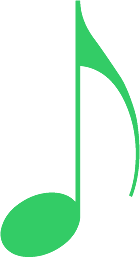 Christians, All Rejoice (A medley of Christmas carols)
Softly and Tenderly (Lovely woodwind feature)
Like a River Glorious (I promise you've never heard an orch arrangement of this hymn tune like it.)
The first eight pieces (released last year) were all received quite well.  I hope folks will enjoy these new pieces, too.
Also, there are things happening on Musical Theater page.  In the past few days, we have completed the Production Manual for "For Unto Y'all." Also, my latest musical, "God Bless Us Every One" is very near its launch.  Artwork is complete. The script rewrite is done. The Production manual is well underway.  And tomorrow, we record the final changes in the demo audio.  Mixes will be ready in early March.  So keep an eye out for that new and very exciting product.