Looking back on more than four decades of a career in music, there are people who made a crucial difference along the way. Yesterday, I lost one of those people, and too soon.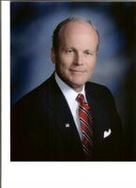 James Randolph Smith, Randy to everyone who knew him, passed away on February 9, 2023, at age 75.  Randy was my attorney.  He was also my friend, an encourager, a fellow Believer, a church mate, and occasional golfing buddy. He was effortlessly charming, quick-witted, and good humored. He was smart, nimble-minded, knew music law inside and out, and remembered everything.  And it was these last qualities that made him a fearsome advocate for the many songwriters and performing artists he represented.
I met Randy shortly after moving to Nashville in 1990. For the first time in my career, I needed an attorney.  I went to a friend in the Christian music business, and whose wife was a recording artist. He recommended Randy. And so, it began. I soon learned that Randy was the pioneer music attorney in the Christian music world in Nashville.  By the time he took me on, his client list was already formidable. (I was a small fish in Randy's pond of clients.)
Randy's first task was helping me to recover copyrights from a hapless publisher to whom I had signed songs for which I had not been paid. Then for the next seventeen years, he guided me through a series of publishing and record production contract negotiations. Along the way, he taught me so well how to read a publishing and recording contract that we reached a point where he was basically acting as my advisor.  The last several times I called him with quick questions, we would inevitably spend more time talking about our families than the music business, and then he would never send me a bill. I sometimes think Randy was more excited about my career than I was.
Over the years, I probably referred a dozen or so potential clients to Randy. They were easy referrals for me to make. I trusted him completely.
Randy will be missed by his wonderful wife, two sons, and their children; by his many friends and colleagues; by his former clients; and dare I say – even by his former adversaries in the music business.  I can only add my fondest of farewells to a real gentleman, who had an enormous, positive impact on my career, and with the added benefit of becoming a good friend to me.
Rest in the arms of Jesus, Randy.