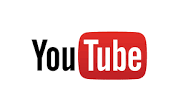 For the music business, YouTube has become the proverbial 800-pound gorilla in the room.  You can love it. You can hate it. But you cannot ignore it. The copyright abuses on YouTube are legendary, frustrating almost every songwriter and publisher on the planet. And the sheer number of cat videos might possibly be grounds to shut the whole thing down. There are, however, legitimate and positive uses for the musician for this Internet juggernaut.  Much as I came to feel about Facebook – I can resist, but only at my own peril.
So – I now have a YouTube channel featuring music I've written and/or arranged over the years. I've launched it with about fifty videos, showcasing a variety of choral anthems, orchestra arrangements, alternative church solo music, and the final recordings of my friend, Luke Garrett, who left us way to soon.  Each video has info as to where the featured music can be found – because (Surprise!) I want people to buy the music.
You can go to the channel here.  Or search "Robert Sterling Music" at YouTube.  I hope you will check it out and spend some time there listening to a fairly wide array of sacred music.  I will be posting more videos in the future, and featuring some of the ones already posted.  But for now – I hope you'll do a little window shopping at my YouTube channel.
Happy viewing!